As the year 2007 rolls before our eyes, this must be the best time to introspect about what was promised, what we gained and what was lost this year. The year 2007 was a mixed bag with new techies for nerds,lot of political and warmongering, debacles and resurgence in sports.Nature was a bit friendly this time around (still a day to go). As you sit in comfort in front of your screens sipping coffee and
enjoying New Year lets have 2007 in retrospect. This is not any best or worst list but is just the remainder of why will remember this year (or probably try to forget it).

Year when Apple became Microsoft (OS Wars):


This year saw the launch of much anticipated Apple iPhone with the aim of changing the way people use there phones and communicate. Replacing off all cumbersome
buttons with a beautiful touchscreen and providing all host of other features made this a most successful product of the year and this was confirmed as Apple sold approx. 5 million iPhones by year end. Apple also introduced latest of its series of macs with launch of feature rich Leopard. On the other hand Microsoft carried on with its scrappy and buggy Vista OS and released its sp1. On Linux front newer versions of OS were launched and conversion rate from Windows and Macs substantially increased. However the thing this year will be remembered for will be that Apple started adopting policies which made it assume the role of Microsoft. From DRM controversy to
ringtones on iPhone to 3rd Party Apps and similar other anti-customer policies made lots of Addle devouts think again who were supported by iWoz. With growing sales of its iPod, iPhone and Macs there is also a growing resentment against Apple and Steve Jobs must do a serious thinking here.

Bush fire..Iraq..Iran and counting:

After "Mission Accomplished" in Iraq, Bush this time around tried to turn Americans towards Iran. However due to American elections next year, lack of World support and findings of last NIE his support is all time low. Bush's position further weakened on
international front due to his stand on issues like Iran sanctions,emissions and also due to exit of his right hand man Tony Blair. He is at present not only troubled by internal problems like elections, medicare etc but problems in Pakistan, Middle East and growing clout of Russia also are a major cause of concern.

Europe loses its E:

Probably this was the biggest Sports news of the year as Mighty England were ousted from the Euro2008 Cup to be held in Austria-Switzerland next year. With a loss to Russia in Moscow and
poor performance in qualifying this was imminent. Even with all the big players like Lampard, Gerrard, Cole & Beckham this was quite embarrassing besides costing a fortune to FA. FA in the end made a face-saving attempt by replacing Steve McLaren with Fabio Capello. English football is rotten to roots as we see in every major
competitions and until work on building a sound base, team spirit and controlling player egos is done it will be difficult seeing England qualifying even for next World cup.


Even 123 gets difficult:

Probably this was the most embarrassing event for India. As India was about to enter Official league of Nuclear states, on the verge of getting perennial fuel supply, technology and
investment, the party was spoiled be CPI who claim to be the only true communist party in the World. They are neither communists, are a bunch of zealots instead of a party and are neither Indian taking orders from China. Not only have they stagnated West Bengal, they also prevent ruling INC from introducing any sound measures. And as
Nandigram boiled what they did was not less than Gujarat Carnage. There opposition to government policies, interrupting functioning and making Taslima Nasreen leave WB towards the year end always kept them in News but all for wrong reasons.

Global warming heats up the Big League: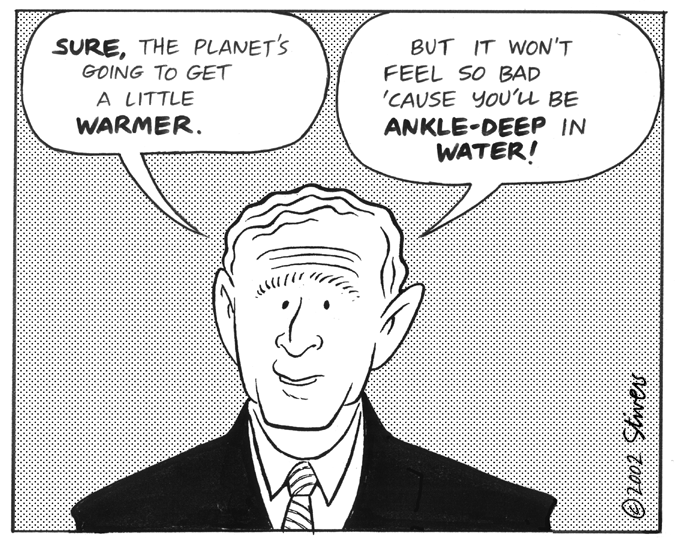 This was the year when Environment and Global finally became important issues on International Stage. With a Nobel being given for this cause & various doomsday projections people have began to realize the severity of the problem. International Conferences & Bali Meet also highlighted the importance of the issue. This year also saw the efforts to reduce the cost of generation of solar electricity and first such commercial panels were also introduced. There success depends on availability, public motivation and government policies.But this has become clear that global warming is the most important problem facing mankind. Though many issues remain unattended like
responsibility of developed nations, adherence to emission standards etc.


T20 bang on:

Probably the only big and good news for India this year was T20 World Cup win in South Africa. Though started 3-4 years back as an experiment in county cricket, people had its first experience and they loved it. This World Cup in stark difference to earlier held World Cup was a big success. Not only matches were less time consuming making it highly audience friendly but the overall length of tournament was also decreased from original edition. Definitely T20 is here to stay and seriously questions the relevance of 50 over cricket.

Some more additions can also be made like
+ Ferrari-McLaren Dispute
+ Bhutto Assassination
+ Year of Rehabs
+ Resurgence under Wenger
+ 2 girls 1 cup :P

If you feel something more should also be added then surely fire me a mail
at jatiesch@gmail.com or leave a comment. Wishing you and your family Seasons greetings and a Happy New Year.